Supporting Sustainable
FUTURES, COMMUNITIES, COMPANIES, DECISIONS, SYSTEMS
Essential consulting and planning solutions for smart organizations.
Tell Us About Your Project
This Amp Will Break the Glass
Today marks the beginning of an exciting new phase for Stell as we embark on a journey of growth and transformation. We're proud to announce that Jennifer Switzer, AICP, PMP, has joined Stell as a new partner and Chief Operating Officer. Her addition is a testament to the ongoing commitment of Stell to foster a diverse and inclusive leadership team.
We are thrilled to see Jennifer's expertise in environmental resource planning, National Environmental Policy Act, plan formulation, stakeholder outreach, master planning, and big river programs, which will be instrumental in coordinating and collaborating with our clients to deliver transformative projects that create more sustainable and resilient communities.
At Stell, we recognize that true progress and innovation arise from diverse perspectives and backgrounds. We believe in promoting and supporting female leadership and are grateful for the unwavering support we receive from our team, including our male colleagues who champion and encourage the advancement of female leaders.
Jennifer's arrival comes at a time when our clients face increasingly complex challenges in project execution and decision making. Her capabilities, extensive network, and unwavering commitment to sustainable solutions will further enhance Stell's 20-year legacy of supporting federal clients in delivering their most demanding projects.
With Jennifer on board, we will strengthen our focus on water, climate, and sustainability planning while expanding our network of stakeholders involved in delivering critical public projects for our nation. The combined efforts and support of our diverse team will drive Stell's growth and deepen our expertise in addressing the pressing issues of our time.
Jennifer shares her vision for the future, stating, "I am passionate about helping communities make the best decisions for their needs and values – clearly understanding their problems, laying out options, anticipating future risks, involving stakeholders with vested interests, minimizing impacts on the planet, and devising the best path forward. The challenges before us are becoming increasingly complex, with mounting uncertainty, public divisions, environmental stressors, and unforeseen disasters. The status quo is no longer acceptable, and we need fresh thinking and creative approaches. Our communities and government recognize this and are investing in infrastructure and innovative technology to address these new challenges. Joining Stell provides me with an opportunity to amplify an amazing women-owned business that is committed to meeting these forward-looking challenges, Galvanizing Sustainable Communities, and delivering exceptional planning products."
Julie, the CEO of Stell, echoes the enthusiasm, saying, "We are positioned for significant growth, and Jennifer Switzer's addition is the first of many steps to address the immense needs facing our country, from infrastructure to the environment. At Stell, we are deeply passionate about solving complex issues, and our clients have been instrumental in helping us build a business dedicated to just that. Jennifer's presence at Stell expands our planning capabilities to support civil works, water planning, and master planning, while also bringing in another champion for being good stewards of our environmental system. I am thrilled to work alongside her now as partners."
Stell's remarkable journey began as an 8(a) small business and has since evolved into a renowned planning and environmental consultancy. With a commitment to advancing the human experience both within our company and worldwide, we channel our passion and expertise to make a lasting impact. Every action we take and every decision we make is driven by progress—for our team, our clients, and society as a whole. As we move forward with Jennifer on our team, we are more dedicated than ever to making a positive difference and shaping a sustainable future for generations to come.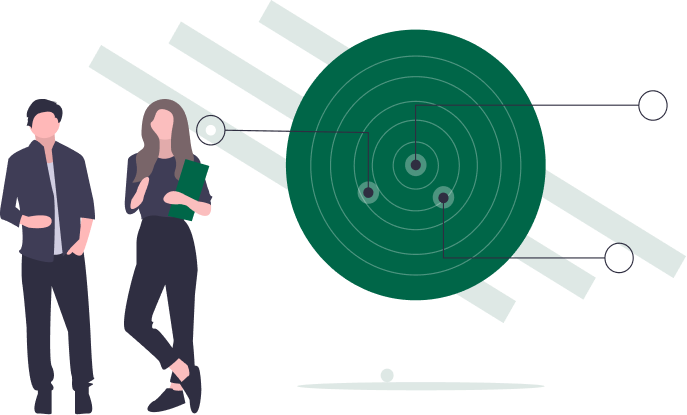 Your Project.
Your Community.
Our Expertise.
Improve operational decision-making across your organization and support the healthy growth of your community through leading-edge sustainable environmental consulting and planning solutions designed to be a win-win scenario for your organization and the planet.
"… Stell's flexibility and superior project management helped to keep this project in environmental compliance and within budget. Stell's positive attitude, technical competence, and drive to exceed customer expectations is one of the many reasons why I would seek their services in the future."
Why Trust Stell With Your Project?
When it comes to your operational infrastructure and environmental responsibility, you can't trust just anyone to help you effectively navigate these waters.
So, why should you trust the team at Stell with your next project?
Singular Sustainability Solution
Your projects have many unique moving parts, and Stell serves as the single point of contact for all of your industrial planning and consulting needs, from environmental permitting to operational infrastructure development.
Decades of Experience
Leverage the knowledge and experience of dozens of highly-trained and well-educated scientists, consultants, and contractors under the Stell umbrella of experts with over 100 cumulative years of experience.
Data-Driven Approach
There is nothing more important than achieving an effective outcome for your next project, which is why we leverage all of the data and information at our disposal to ensure that the solutions offered are the right ones for the need.
Dedicated to Quality of Life
Industrial or commercial development and progress affect many elements, including the environment and your local community. We're dedicated to ensuring that every aspect is improved, and the quality of life is changed for the better.